Building Relationships
Our Clients
We serve clients throughout the United States with our primary service area in Eastern Iowa and Western Illinois. Our clients include small and large corporations, their owners and managers, small businesses, partnerships, farm operators and agribusiness, governmental units, charitable organizations, and financial institutions.
Stanley, Lande & Hunter lawyers have served as general counsel for several manufacturers, ranging from small manufacturers to those with plants throughout the United States. We provide local counsel for national manufacturers, insurance companies, and banks. Our lawyers have experience in all areas and at all levels of business and civil litigation and at alternative dispute resolution. We also offer a wide range of personal legal services.
Some of our representative clients are listed below. We encourage you to contact them and ask about our legal services.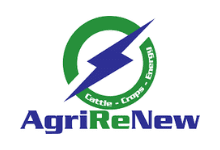 AgriReNew, a family owned two complete-mix anaerobic digester system used to manage waste for a 2400 beef cattle farm operated by Sievers Family Farms and other organic by-product. It will accept food waste on a case-by-case basis.  Please contact Manager Bryan J. Sievers at 563.340.6541.
Allied Valve, a supplier of relief valves and valve services in the upper Midwest, with locations in Iowa, Illinois, Wisconsin, Minnesota, and North Dakota.  Please contact James Knox at 563.359.8100.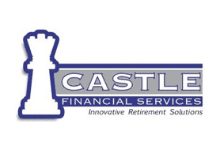 Castle Financial Services
Castle Financial Services has been helping individuals and business owners in Eastern Iowa build their financial futures for over 30 years.  Please contact President Kevin Castle at 319.248.1673.
CBI Bank & Trust is a $1.1+ billion (assets) privately-held institution and ranked in the top 10% of Iowa's commercial banks in terms of size. It serves over 16,000 households and businesses through eight banking centers located in Coralville, Kalona, Muscatine, Washington, and Wilton, Iowa. Coralville and Kalona offices operate under the name Freedom Security Bank, and the Washington office operates under the West Chester Savings Bank name. Please contact President and CEO Bob Howard at 563.263.3131.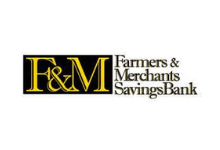 Farmers & Merchants Savings Bank
Farmers & Merchants Savings Bank, is an independent, locally-owned community bank in Iowa City, Iowa, with a strong tradition of meeting customers' needs and the needs of its communities. F&M also operates banks in Lone Tree and Nichols, Iowa. Please contact Senior Vice President Steve Conklin at 319.341.5900.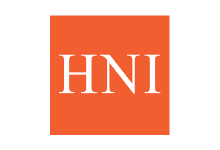 HNI Corporation, headquartered in Muscatine, Iowa, is an NYSE-traded company (ticker symbol: HNI) providing products and solutions for the home and workplace environments. HNI Corporation is a leading global office furniture manufacturer and is also the nation's leading manufacturer and marketer of gas- and wood-burning fireplaces. The Corporation's strong brands, including HON®, Allsteel®, Gunlocke®, Paoli®, Maxon®, Lamex®, HBF®, Artcobell™, Midwest Folding Products™, ERGO®, Heatilator®, Heat & Glo®, Quadra-Fire®, and Harman Stove™, have leading positions in their markets. Please contact Steven M. Bradford, Vice President, Secretary, and General Counsel, at 563.264.7375.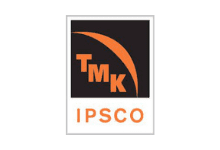 IPSCO Tubulars, Inc. d/b/a TMK IPSCO, operates a pipe-making facility in Camanche, Iowa. Please contact Noah Popp, Vice President, General Counsel, and Secretary, at 630.874.6446.
Kent Corporation is a family owned corporation located in Muscatine, Iowa. Its operating subsidiaries in Muscatine are Grain Processing Corporation, a corn wet milling operation, and Kent Feeds, an animal feed manufacturer. Contact Vice President and General Counsel Eric Thomsen at 563.264.4718.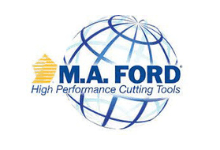 M. A. Ford Mfg. Co., Inc.
M. A. Ford Mfg. Co., Inc., is a Quad Cities manufacturer of drills, bits, routers, and a wide range of machine tools. Please contact the company at 563.391.6220.
SSAB Iowa Inc. operates a steel works mill producing 1.25 million tons of steel in eastern Muscatine County. The facility specializes in discrete plate but has the capability of producing hot rolled coil. Please contact General Counsel Michele Klebuc-Simes at 630.810.4789 or michele.klebuc-simes@SSAB.com or Bill Zinkewich, Director of HR and Community Relations, at 563.381.5336.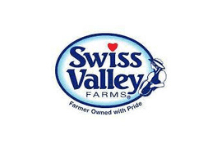 Stanley Consultants, headquartered in Muscatine, Iowa, consists of three companies that provide engineering, environmental, and construction services world wide. Please contact General Counsel Henry Marquard at 563.264.6210.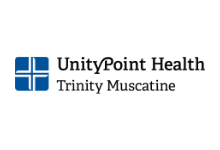 Trinity Muscatine, Muscatine's integrated health system, includes medical clinics, inpatient and outpatient diagnostic care and treatment, home health, hospice, public health, occupational medicine and substance abuse services. Its integrated services offer a seamless continuum of care among physician clinics, hospital and home care services. It is a member of UnityPoint Health System. Please contact CEO Jim Hayes at 563.264.9100.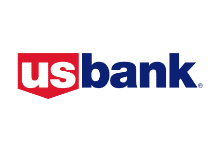 U. S. Bank believes that developing communities means investing in people and their hopes and dreams for the future. By providing products and services that meet the diverse needs of our communities, U.S. Bank helps to provide a social and economic foundation for achieving affordable housing, productive small businesses, and culturally vibrant communities. U.S. Bank works in partnership with many local organizations to help develop affordable housing, foster economic revitalization, or provide training and education to small businesses, consumers and first-time homebuyers. Please contact Senior Vice President Lance Heuer at 563.328.3031.